Meet the Team
Our team helps busy people and their families sort through their complicated financial issues, windfalls and hard earned dollars in order to provide them with strategies to help make their money grow. This may be a foundation to help manage current finances or more than enough for retirement, but with careful planning, the potential to leave their family a legacy.
Common issues we strive to help our clients conquer:
A lack of time or understanding of their financial picture.

Having various accounts with no real investment plan in place.

Complicated company stocks, or retirement plans.

Missed opportunities for tax savings.

Getting your will or trust done, as well as, reviewing outdated or inadequate insurance.

People who need a plan in which to accomplish their long term goals.
---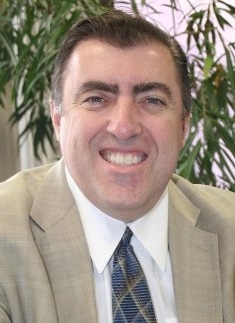 Nick Markionni, CFP®, CFS, MBA
Financial Advisor

Since 1988, Nick has worked in the financial services industry. Beginning in banking, which provided him with a diverse and extensive business background, Nick acted as principal for the bank's investment division, supervising representatives in 18 locations. He joined AFC Financial Advisory Group in 1996 as a Financial Advisor to work directly with clients, product selection, and manage the discretionary portfolio. He also manages the daily operations of the practice and leads the staff.
A 1986 graduate of Northern Illinois University, Nick has a Bachelor's degree in Eastern Asian History and an Associate's Degree in Business from Prairie State College. In 2004, he received his Master's Degree in Business Administration from the University of Notre Dame and graduated with honors.
Nick is a Certified Financial Planner® and a Certified Funds Specialist.
Qualifications:
Series 63, Series 7 and 24

Certified Financial Planner®

Certified Funds Specialist

Life and Health insurance licensure

Securities Registered in AL, AZ, CA, CO, CT, DC, FL, GA, IA, IL, IN, MA, MI, MN, MO, MS, NC, ND, NH, NJ, NV, NY, OH, OR, PA, SC, TN, TX, VA, WV, and WI.
---
Our Client Service & Support Team
Linda Williams
Senior Administrative Assistant
708-957-2121
lindaw@afcadvisory.com